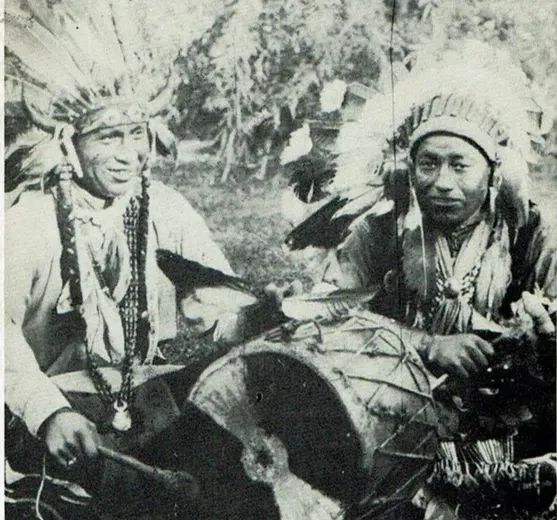 Frank Bushy and Maurice Medicine
Cheyenne Songs: Sundance, honor, intertribal, etc.
1. Cheyenne sundance songs, sung by Frank Bushy, around six songs. Label indicates John Yellow Bull may also be singing. Singers named in the recording include Maurice Medicine, chief priest of the sun dance, Henry Little Coyote and Roy Bullcoming.
2. Southern Cheyenne flag song, led by Maurice Medicine, the composer. Cheyenne text.
3. Memorial song "for the boys that didn't come back" probably in WWII. Cheyenne text, same singers.
4. Honor song for Chief Maurice Medicine
5. Intertribal dance song.